What is the thing that most annoys you that happens on your street?
I can probably list at least 5 or 6, but I think the one that really most annoys me are people riding motorcycles with exhausts that have been specifically designed to be as loud as possible.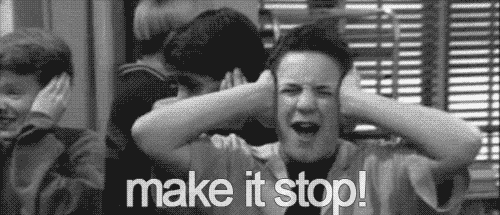 Why are these even allowed in cities?
Traffic can be bad, cars can play music too loud, loads may not be secured in trucks … but these are individuals' decisions or a sad outcome of our cultural car-dependence … but I simply can't understand why someone thinks it is OK to ride a vehicle that makes so much noise that everyone is passes, including inside buildings, will hear it.
This is not just the Harley Davidsons I'm talking about, but even the 125-250cc bikes with outsized exhausts that blast high pitch ratchet sounds.
Aargh!!

What get's you most annoyed?