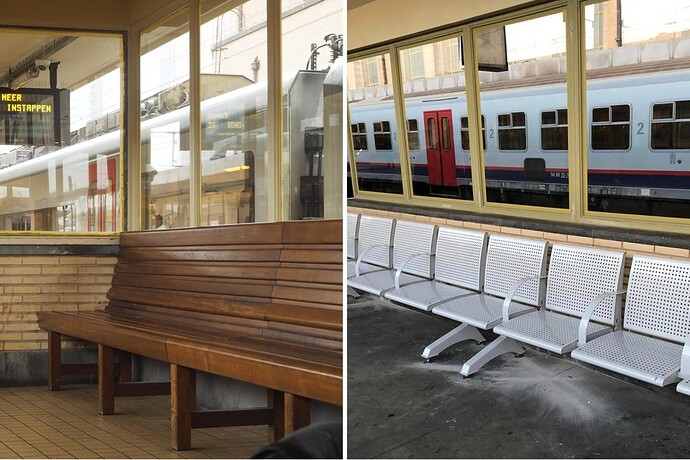 This week, there was a lot of buzz about the wooden benches at the Brussels-North railway station being replaced by more modern rows of seats. Lots of commuters criticized the replacement, as they had grown fond of the wooden benches over the years and saw the alternative as generic, uncomfortable and unappealing.
As a keen train traveler and former resident of Brussels, I frequently visited this station and appreciated the historical character of the benches too. Their style matched that of the train station itself. In my view, when modernizing, a railway company should take into account both heritage and the fact that people want to sit comfortably for a while, which is bound to happen when your train is delayed yet again…
What's your view on this? Are you attached to your local train or bus station? Or should it be modernized? Share a picture of your favorite station and inspire us with the beauty or ugliness of public transport!